Embracing virtual patient care - What are the benefits of a virtual care approach for pharma?
Virtual care comprises telemedicine, digital therapeutics, and care navigation. But what are the benefits of a virtual care approach for pharma, and who is paying for these solutions? In this article, we showcase examples of how virtual care increased access to medicines and improved patient outcomes, what are the challenges that these solutions face and what can be done about it.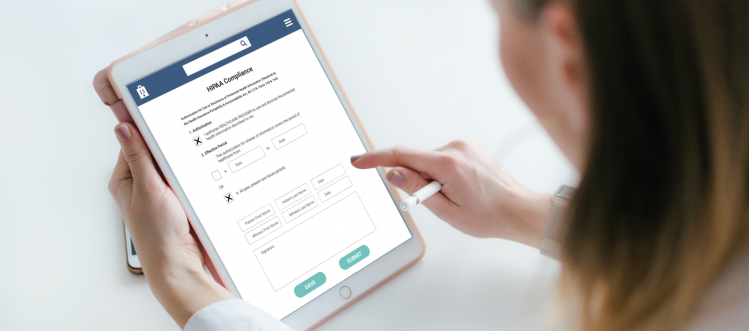 "The arrival of COVID-19 has massively accelerated the slow trend towards virtual care," wrote the BMJ in 2020,1 and it is likely here to stay. Physicians feel the shift will continue, with 76% saying they believe they will do more virtual consultations in the future, after the pandemic.2
This trend is reflected in countries starting to regulate telemedicine and include it into common law, for example in the French Code of Public Health (FCPH), where telemedicine is clearly defined and split into four categories: tele-expertise, tele-consultation, telemonitoring, tele-assistance, with the first two of these already reimbursed.
But telemedicine is only one aspect of "virtual care", which also includes digital therapeutics (e.g. interventions which leverage software to prevent, manage or treat a condition), and care navigation (e.g. patients accessing their own health information).3
The progress we are seeing across these areas is significant, but who's paying for these solutions? There's certainly an increase in funding by healthcare systems and providers, such as Mayo Clinic's 'Advanced care at home', but what about a more specific funding at national level?
Reimbursement pathways are evolving at different speeds for different solutions across different markets. Germany and Sweden, for example, are relatively mature markets where governments are promoting the digitization of care and have standardized reimbursement pathways. In France, while teleconsultation and tele-expertise are already reimbursed under common law, management of patients by telemonitoring is still under investigation.
What are the benefits of a virtual care approach for pharma? How involved should companies be with the development of virtual care solutions and how can they increase the likelihood of uptake and reimbursement?
In this article, we will outline a proposed approach for pharma to succeed in virtual care, starting from assessing the unmet need, and moving via partnering with the right tech companies, piloting and integrating the solution towards ultimately measuring impact to demonstrate real-world outcomes (Fig.1).

Why do it? Improve outcomes, add value
An increase in virtual patient care can lead to improved patient outcomes and increased access to medicines, which in turn increases a product's differentiation and appeal. Below are just a few proven examples of virtual care service offerings throughout the care continuum and how they improved outcomes and access.
1) Improving patient outcomes:
Early initiation of treatment through remote screening
Increased product effectiveness can be driven by quicker patient assessment and diagnosis. Zio by iRythm, is a wearable electrocardiogram-based screening solution, which enables remote screening of atrial fibrillation (AF), a major cause of preventable strokes. In a clinical trial, Zio demonstrated a tenfold increase in the detection of AF versus standard clinical care in asymptomatic individuals with hypertension. Seventy-five percent of the patients found to have a new diagnosis of atrial fibrillation were subsequently prescribed a blood thinner medication.4 The early initiation of treatment is linked to better outcomes.
Enhanced product effectiveness through remote monitoring and communication
Optimal monitoring and patient-physician communication will likely improve product effectiveness and clinical outcomes. DIABEO is a smartphone app for patients with diabetes, which aids self-management through bolus calculators, plasma glucose targets, and basal insulin or pump basal rates and data transmission to medical staff computers to allow easy telemonitoring and teleconsultations. The app has been shown to improve patient-physician communication, patient satisfaction, treatment adherence and, ultimately, clinical outcomes - a significant reduction in HbA1c levels, a measure of average blood glucose, was found in those patients who used DIABEO at least once a day.5
Improved quality of treatment and compliance with treatment guidelines through an educational app
Virtual solutions have also proven their worth in terms of patient education and compliance with guideline-based treatment to improve outcomes. Kaia is a multidisciplinary back pain health app that provides a program of educational materials, physical exercises, and mindfulness practices individualized for each patient. Kaia has demonstrated improved quality of treatment of non-specific back pain vs. standard of care alone, a high degree of adherence to the physical intervention, and high compliance with guideline-based treatment, which is often neglected in back pain management. Ultimately this led to improved outcomes, with significantly lower pain intensity in patients using Kaia compared to the control group.6
2) Improving access to medicines through virtual clinic
Virtual care solutions can also improve access to therapy, for example in countries with limited resources for monitoring and treatment. GlucoMe and Merck partnered to evaluate acceptance of the GlucoMe platform, a digital diabetes clinic enabling remote monitoring and treatment in Vietnam, a country of high diabetes prevalence but limited resources. Studies have shown broad acceptance of the digital solution by patients and healthcare professionals (HCPs) and improved clinical outcomes, hence presenting an opportunity for increasing access to diabetes care.7
Barriers still exist but can be overcome
All of which sounds very positive – so what's the drawback? While further progress towards virtual patient care feels inevitable, there are some hurdles currently in the way.
Health system readiness: The advanced technology is in place, but digital transformation is not simply about technology. It is about adopting a change management process enabled by technologies – the pace of this change management process varies considerably country by country.
Some systems, such as those in France, have been adjusting over the last year in the wake of the pandemic. For example, in 2020, Moovcare – an app monitoring relapses and complications in patients with non-progressive lung cancer – triggered the creation of a new category in the list of reimbursable products and services (LPPR) and was added as the first solution of this kind.
But the pots of money that pay for these innovations are not always clearly defined. In the UK for example, such solutions are often allocated to the general pot of primary care, which is already stretched.
Knowledge of local laws and regulations is essential to define the best access pathway for the solution.
HCP and patient comfort levels: Long-term adoption of virtual care also relies on HCPs and patients being comfortable with it. Although HCP comfort and ease with virtual care has no doubt increased over the pandemic, many remain wary of the comprehensiveness of virtual care and the potential for adding to their already weighty technological and administrative burdens.
While the feedback from patients to virtual care during the pandemic appears positive – one survey showed that at least 60% of patients who used virtual care tools said that they want to use technology more for communicating with HCPs in the future8 – the jury remains out if this positivity will remain when adoption is not driven by necessity. Some patients simply prefer human contact. In South America for example, we found that many patients were not using the telehealth solutions made available to them for this reason.
In addition, during COVID-19, when people have been asked to acquire and apply health information, and adapt their behaviour at a fast pace, poor health literacy has been revealed as an underestimated public health problem globally.9
Early proof of concept and engaging educational solutions can help to overcome these concerns.
Fast-moving and competitive space: This has its benefits in terms of innovations and progress, but the sheer number of players involved from across different industries (not only pharma, but medical device companies, traditional IT software companies and specialized digital health companies) means a whole range of approaches, platforms and solutions that are competing for market share and which health systems, HCPs and patients are trying to navigate through.
It is important to be very clear about the specific unmet need, and why your solution is differentiated in being able to address it.
Now is the time to get on board
Virtual care is here to stay. The response to COVID-19 has revealed what is possible in this space and the toothpaste will not go back in the tube now. For pharma, this means getting on board end embracing virtual care or be left behind. Get it right, and companies can improve their products' effectiveness and patient outcomes, adding significant value.
The recommended steps for implementation are as follows:
1. Assess the unmet need
This is possibly the most important step and involves consultation with internal teams and external stakeholders to find out what isn't currently working optimally, where you could add most value, and what will optimize the use of your product / remove obstacles from its use.
It is important that companies consider these evolved virtual care models as a fundamental element of their product strategy going forward.
2. Partner with the right providers
Virtual care solutions could range from high to lower tech, but partnerships between pharma companies and specialized software companies to co-develop solutions may result in the best outcomes, combining disease specific knowledge and technological expertise.
Companies and their partners should then also work on environmental shaping to resolve any identified barriers and making a clear and compelling case for the solution as a win-win for all relevant stakeholders.
3. Pilot your virtual care solution
The pilot approach is essential, providing an opportunity to test and evolve the solution to match user needs. Real-world data can be collected to help to refine the solution and strengthen outcomes, and to inform internal teams in preparation for launch e.g. helping market access teams strength the product proposition, medical teams to develop medical education, patient affairs working on patient education, and government affairs working on policy and environment shaping.
4. Integrate with stakeholders
When ready to launch, it is vital to support all stakeholders in the integration of the solutions in clinical practice, whether that's through provision or funding of HCP Medical Education to foster critical knowledge and skills, provision of patient education materials, or payer education and engagement.
It is also important to ensure the proposed care model change is integrated with corporate or government affairs efforts.
5. Measure impact
Measuring impact, particularly on patient outcomes, will help to increase visibility and support replication of successful care models in the future.
Conclusion
The value of virtual care solutions to pharma companies is becoming increasingly clear, helping to optimize their products' outcomes and uptake. While there are still several barriers in place, not least around system readiness and reimbursement, these are not insurmountable.
Pharmaceutical companies have a huge opportunity now to start implementing virtual care solutions that not only optimize but differentiate their products. After identifying key unmet needs, companies should partner with specialist software companies to build bespoke solutions to address them and implement a pilot phase to test and evolve the offering. Full integration with existing stakeholders and services is essential to maximize uptake, and measuring the impact will increase the opportunity for future success.
When it comes to optimizing the approach to virtual care, we are virtually there. Those that are not involved risk losing ground against competitors. The time to get involved is now.
Authors: Tanja Bosshard Becker is Partner, Francesca Boggio Mesnil is Principal, and Anna Kletzmayr is Associate Consultant at specialist healthcare consultancy Executive Insight

References
1. BMJ Opinion. Making remote consultations work for patients during covid-19: experience from the "other side" of the virtual clinic. Available online: https://blogs.bmj.com/bmj/2020/05/21/making-remote-consultations-work-for-patients-during-covid-19-experience-from-the-other-side-of-the-virtual-clinic/
2. Ipsos COVID-19 HCP Impact Study April 2020/ GMED/Ipsos Medical Crowdsourcing COVID-19 report
3. McKinsey. Virtual health: A look at the next frontier of care delivery, June 2020. Available online: https://www.mckinsey.com/industries/healthcare-systems-and-services/our-insights/virtual-health-a-look-at-the-next-frontier-of-care-delivery
4. Gladstone DJ, Wachter R, Schmalstieg-Bahr K, et al. Screening for Atrial Fibrillation in the Older Population: A Randomized Clinical Trial. JAMA Cardiol. 2021;6(5):558–567. doi:10.1001/jamacardio.2021.0038
5. Franc S, Hanaire H, Benhamou PY, et al. DIABEO System Combining a Mobile App Software With and Without Telemonitoring Versus Standard Care: A Randomized Controlled Trial in Diabetes Patients Poorly Controlled with a Basal-Bolus Insulin Regime. Diabetes Technology & Therapeutics. Dec 2020.904-911.
6. Toelle, T.R., Utpadel-Fischler, D.A., Haas, KK. et al. App-based multidisciplinary back pain treatment versus combined physiotherapy plus online education: a randomized controlled trial. npj Digit. Med. 2, 34 (2019).
7. Khanh TQ, Hao PN, Roitman E, Raz I, Marganitt B, Cahn A. Digital Diabetes Care System Observations from a Pilot Evaluation Study in Vietnam. Int J Environ Res Public Health. 2020;17(3):937. Published 2020 Feb 3. doi:10.3390/ijerph17030937
8. Accenture. How COVID-19 has permanently changed patient behavior. July 10, 2020. Available online: https://www.accenture.com/us-en/insights/life-sciences/coronavirus-patient-behavior-research
9. Paakkari L, Okan O. COVID-19: health literacy is an underestimated problem. Lancet Comment. 2020. 5(5):E249-E250