Personal contributions and company donation for Morocco after the earthquake
The devastating earthquake in the night of September 8th hit the beautiful Moroccan country hard. Having some personal connections to the country and its people, we wanted to support them with a substantial donation.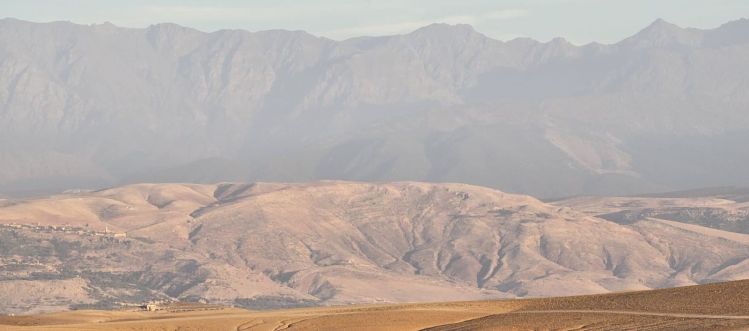 After the powerful earthquake hit, cities were destroyed, and many people lost their homes or even their lives or loved ones. While Marrakesh was hit badly, it is likely to receive financial support as a UNESCO site. Meanwhile, the villages of the High Atlas were closest to the epicentre and in some cases were totally destroyed. These displaced communities needed urgent assistance including clothing, food, shelter and water. Over the long term, the High Atlas Relief fund will help them rebuild their lives and livelihoods.
To contribute to the rebuilding and the lives of those impacted, Executive Insight had decided to make a donation to the High Atlas Relief fund via the Global Diversity Foundation. Our employees donated personally, and the company matched their contributions. All of us as individuals, combined with the company's matching donation and topping up the total sum, gave a GBP 22'500.- (~CHF 25'000.-) to the High Atlas Relief fund, hoping that this contribution will help alleviate the suffering of those who needed it the most.
The impact of our donation
In the immediate aftermath of the earthquake, the primary focus of the fund had been on delivering shelter and blankets to the most affected communities in the High Atlas, the villages in the epicentre. The additional funds we provided allowed them to organise medical supply caravans, access urgent medical care and procure essential medicines, including those for cancer and other chronic illnesses. This is very much in line with our purpose of making healthcare more accessible.
They have also set up 4 medical camps, in collaboration with their partner, Aerial Recovery, and other plans for long term medical camps are in the works. The High Atlas Relief fund is collaborating with the volunteer doctors and nurses of the Association des Amis du Centre Hospitalier Universitaire Mohamed VI. In addition, they are setting up partnerships with organisations to provide art therapy for children and other psychological support to communities.
Together, we touch lives
The willingness of our employees to generously contribute towards relief aid reflects the character of our team but also strengthens our commitment to touching lives. We are proud that Executive Insight is made of such a compassionate and caring team!
Feel free to use this link to the High Atlas Relief fund if you would also like to contribute: https://global-diversity.org/donate/