New Head of Operations for an experienced Leadership Team
As of 17th January 2022, Aleksandar Ruzicic is now Head of the Executive Insight Operating Committee (EOC) at specialized healthcare consultancy Executive Insight. Already an integral member of the EOC for two years, Aleksandar will bolster the company's position as a strategic partner supporting pharma companies to successfully prepare, launch and commercialize their products.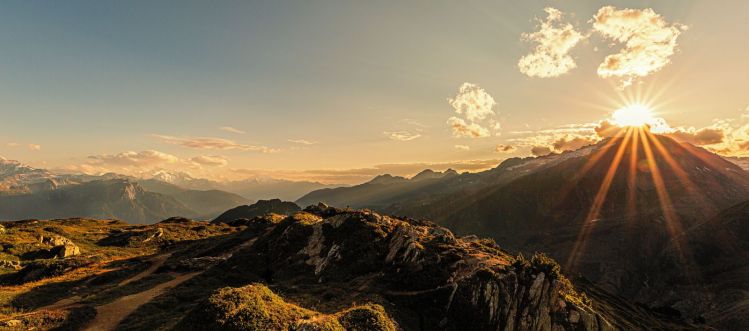 Zurich, 8th February 2022 – "Aleks' appointment is an important step to continue the successful journey of establishing Executive Insight as a preferred provider of strategic consulting services for Global BioPharma Companies," says Andrea Sobrio, Managing Partner of Executive Insight. "In a period where our customers are aiming to develop and drive adoption of innovative treatments for patients in increasingly affordability-constrained Healthcare Systems, tailored strategic consultancy is needed more than ever".
Aleksandar Ruzicic joined Executive Insight as a Partner in 2013. As President of the Swiss Healthcare Club he is also a member of the INSEAD Alumni Association Switzerland Board and Vice-President of the global INSEAD Healthcare Alumni Network. He was also recently appointed by DIA (founded as the Drug Information Association) as a new member of the Regional Advisory Council for the EMEA region.
He takes over as Head of the EOC from Wendy van der Lubbe, Principal at Executive Insight, who has fulfilled this role for the last two years. Wendy will continue to stay involved with the company, refocussing her work back to client engagement.
"I am very proud of the trust that my fellow leadership team members have placed in me", says Aleksandar Ruzicic. "And I would like to thank Wendy for fulfilling this role with such a passion, enthusiasm and know-how over the last two years, taking the right decisions at the right time and implementing them swiftly".
Strategic focus for the future – Together we touch lives
Executive Insight looks beyond the status quo and pushes boundaries of current thinking to develop innovative solutions which truly contribute to sustainable healthcare systems around the world. We understand the value of open dialogs, creating transparency and building bridges between all stakeholders in healthcare systems to ensure value generation is a truly combined effort. We make every interaction and engagement with our external and internal stakeholders an opportunity to build long-term relationships and are guided by our values of caring, honesty and freedom. We believe that our passion for healthcare and what we do is building a better tomorrow, starting today! And this is how we touch the lives of patients, healthcare stakeholders, customers, colleagues, and everyone we engage with.
For the upcoming years, the new Head of Operations and the Leadership Team will focus on three core topics to support pharma companies to successfully prepare, launch and commercialize their products:
To ultimately achieve commercial success, pharma needs to create a value proposition early on that resonates with all stakeholders to guide drug development. An ideal early asset strategy ensures that the perspectives of all relevant stakeholder groups drive the asset's value proposition and decision making in the development process, leading to an increased likelihood of commercial success.
Environment transformation is a strategic priority, as product launches can only be successful if all stakeholders thrive in an optimized care environment. Therefore, environment transformation actions are needed to maximize return on a portfolio in a changing environment. The goal is to support pharmaceutical industry leaders in sustainably evolving healthcare systems towards improved patient outcomes in disease areas characterized by strong unmet needs or substantial patient access barriers.
Finally, value pull-through supports global, regional and/or affiliates to customize and facilitate negotiation workshops to address specific affiliate needs linked to negotiations preparation. Our negotiation pathway is a structured approach to convey and localize global launch guidance and translate global access ambitions into robust local access, reimbursement, and negotiation strategies.
About Executive Insight
Executive Insight is a specialized healthcare consulting firm supporting biopharmaceutical companies in successfully preparing, launching, and commercializing their products. The company was founded in 2000 by a group of industry professionals who recognized the need for specialized healthcare consulting. Today, Executive Insight proudly works for 6 of the top 10 global pharma companies and has 60+ employees located throughout Europe and beyond. The headquarter is in Switzerland with a second fast-growing office in London, UK.
For further information please contact:
Executive Insight AG
Seefeldstrasse 301
8008 Zurich, Switzerland
Phone: +41 (0)44 389 75 10
E-mail: info@executiveinsight.ch