My credo: stay flexible and enjoy the ride
Father's Day 2021: In thinking about the many fathers in our team, we were curious to hear how they manage a career as a strategy consultant with equally demanding family responsibilities. We asked one of our Managers, Luca Lorenzi, how he aspires to achieve the right work/life balance and about his weekly Dad's day…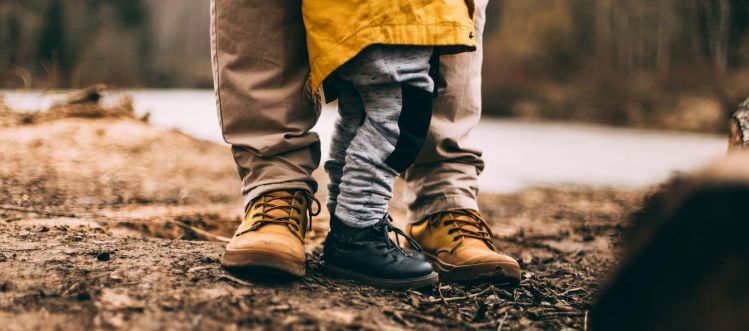 What inspired you to dedicate a day for your children?
Kids grow up so very fast, I didn't believe that before I had my own kids. The main reason why I chose to have a weekly day off work to take care of them has been exactly that: I wanted to have a more active part in their lives, see how they develop, share experiences and build up lasting memories, and learn to see the world through their eyes. They are in daycare three days per week, and I wanted this additional day to help guiding them on their way and to raise interest in activities I like to do, like cycling and sailing. Clearly, a secret reason behind the Dad's day was to have the two boys for myself, and to keep some joint secrets from Mom…
Why do you find your Dad's day beneficial?
This regular day per week with my two boys means a lot to me! It is wonderful to have the chance to experience how they explore the world. Even though you are completely exhausted after this day – both physically and sometimes mentally – it also gives you a lot of emotional strength. It is fantastic that Executive Insight offers this possibility for the fathers in the team!
How does a normal day look like?
At times, it feels like complete chaos! :) There is no such thing as a normal routine. You might go on an expedition in the woods, or simply go grocery shopping. Things rarely go as expected: I'll spare you the details. I aim to stay flexible and enjoy the ride. In the end, everything will turn out fine, and become a new story to tell.
How do you balance work and family life?
Especially right now as I am working from home in the current health pandemic, it can be quite difficult to separate and switch between work and family – even more so if your "home office door" does not have a lock, and your kids can simply walk in once they conclude that daddy has worked enough for the day. As I am on the phone and in video calls a lot, they also started to pick up some business talk. My then three-year-old for example started to "give me feedback" and told me he would "send me an invite for a call". So, naturally I am looking forward to working again from the office hopefully soon.
With kids, and in the consultancy business in particular, there is not much time to switch off and relax, you have to actively create some personal space. As every parent knows, planning ahead can be challenging when living with children, although you have to plan much more than without them. But with time you learn to be more flexible, relaxed and more resilient under pressure. And that is something I can also benefit from at work and during tough projects.
What if something goes wrong, and a plan does not work out?
If your children are sick at home for instance, often your only chance is to get the work done in the evenings. From my experience, it is important to communicate in an open, direct way and I always got the team's full support as well as the understanding from my clients to master such challenges. I am very thankful of this, which shows that you can also work part time in our line of business! And last but not least: great teamwork at home is absolutely essential to make it work!
What are your personal challenges with being a Dad?
Taming two boys with conflicting ideas and interests and an almost complete lack of common sense at times! :) The reality is: You need a lot of patience and negotiation tricks in these stressful situations. But then again, it is amazing how children will find a way to completely carry you away in their adventures and reenergize you. I wouldn't want to miss out on this!