How ready is the market for you and how ready are you for the market? The future clearly lies in Personalized Medicine

Estimated Development of Personal Medicine Core Areas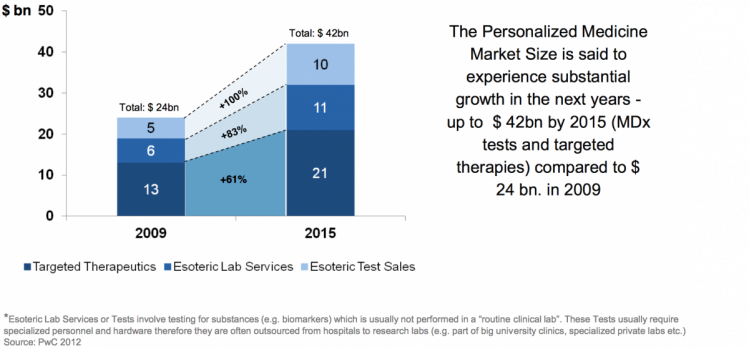 In principle, everyone stands to win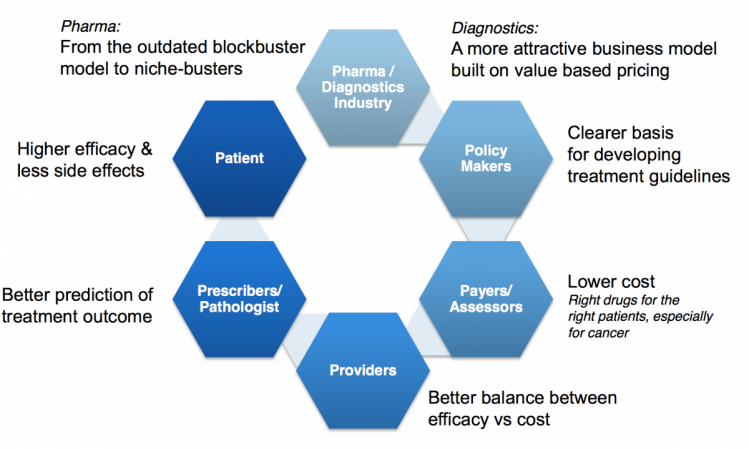 However, many Policy Makers and Payers/assessors are unwilling, unsure or unprepared to adapt
Fearful that biopharmas use personalized medicine to disguise higher pricing
Poor understanding of the difference between the prognostic vs predictive tests
Sceptical of unfamiliar clinical data evidence used to justify economic value, yet unable to propose alternatives
The current Market Access system is therefore unable to unleash the full value of CDx
No holistic view of Rx and CDx (undermines the whole concept of personalized medicine)
Rx assessment mechanisms blindly applied to CDx (eg.: same data requirements)
Technology-based reimbursement criteria may not recognize the value of CDx
In turn, Biopharmas tread in uncharted waters in Market Access
With different funding dynamics for CDx and Rx, how will unfunded CDx jeopardize MA of the Rx?
Will the CDx linked to a Rx go through the reimbursement process together or separately? How will it affect the timeline?
What new add-on funding opportunities exist for combined Rx/CDx approaches?
How should the CDx feed into the health economic data model?
How can we enhance Market Access by combining the early access programs of both the Rx and CDx?/li>
Biopharmas also face new challenging questions in developing a successful business model
What is the best "distribution model" for promoting the CDx component and overcoming any local lab capacity hurdles?
How can payer partnership program enhance Market Access of your Rx/CDx combination, if at all?
Which pricing option (combined or separate) for Rx/CDx in which markets give you a competitive edge?
Personalized Medicine: This is where ExecutiveInsight comes in...
Executive Insight can undertake a rigorous review of your Pricing and Reimbursement Strategy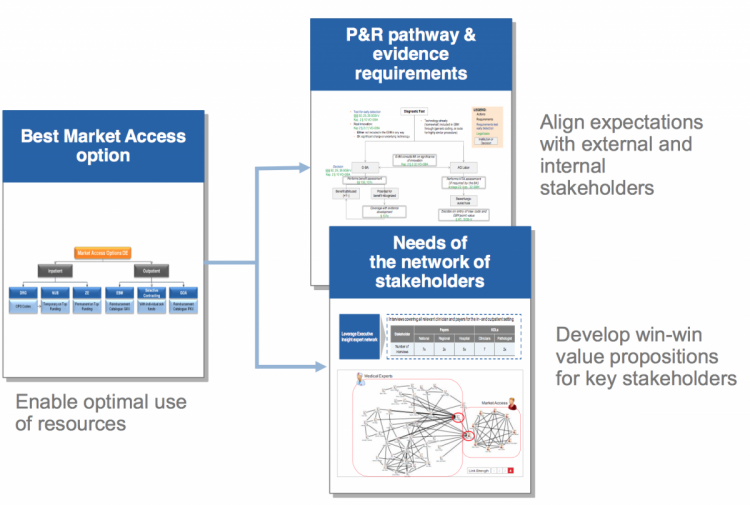 ...set up a winning sustainable Business Model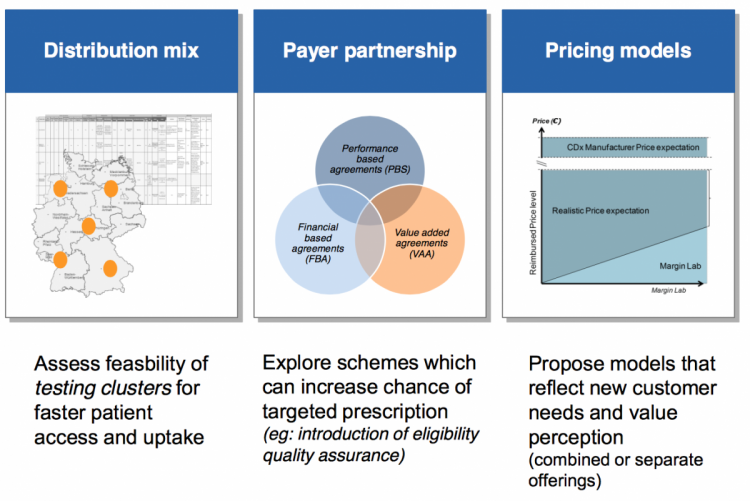 ... and help you prepare efficiently for successful launch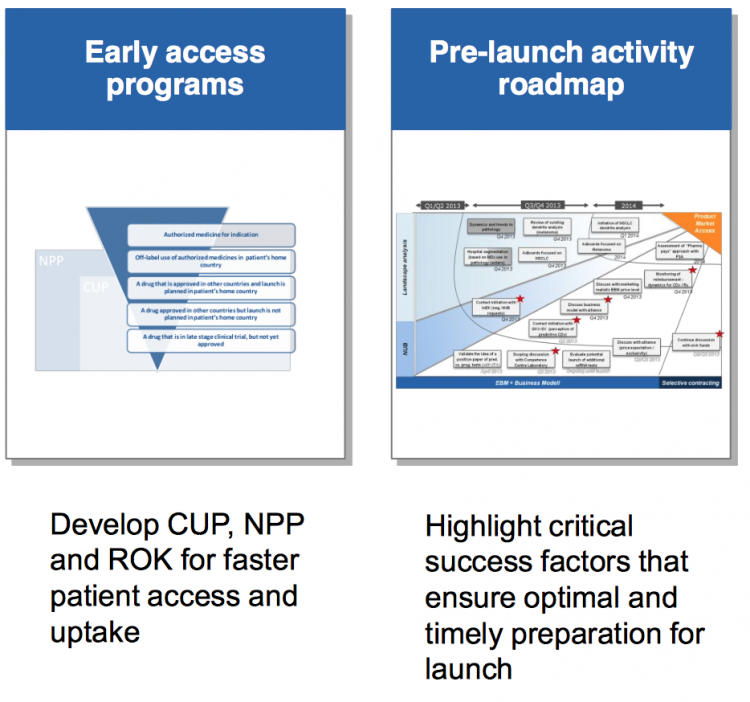 We pursue the true spirit of releasing the full value of Personalized Medicine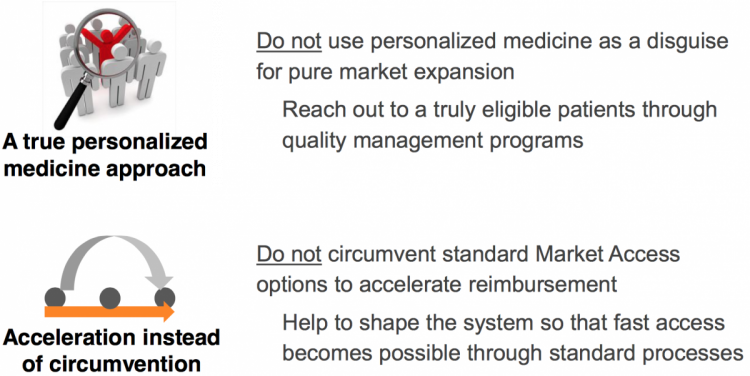 We bring to your projects our unique set of expertise in Personalized Medicine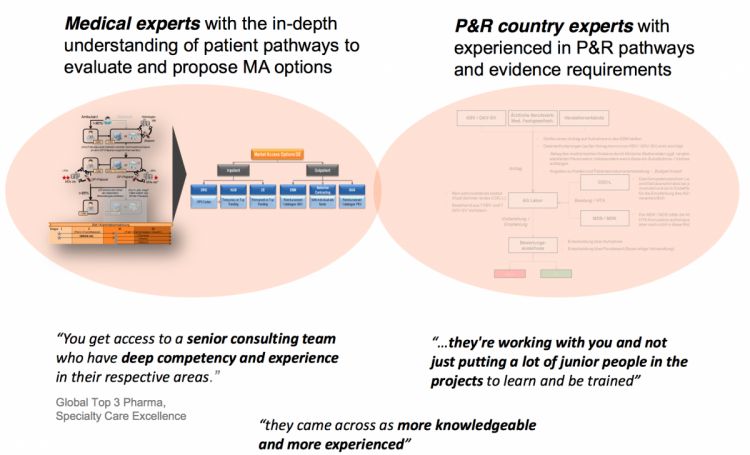 We take a front seat in shaping Personalized Medicine policies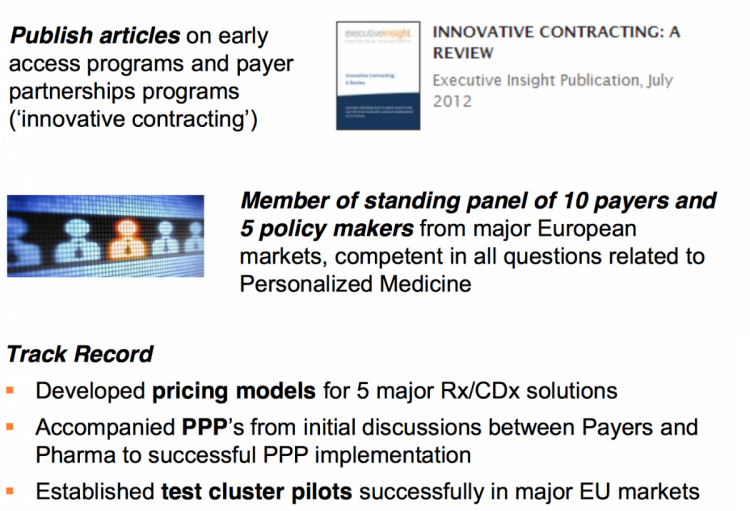 Finally, our client-partners seem to like the way we work with them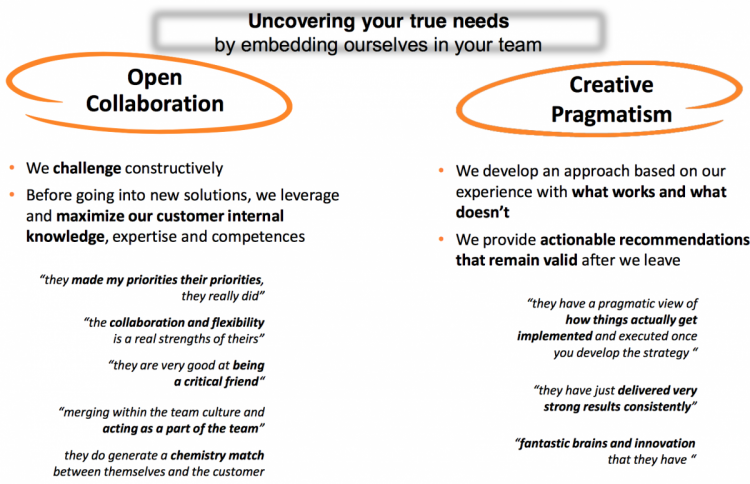 Our place in the industry – consistent thought leadership
We bring to your projects our unique set of expertise in Personalized Medicine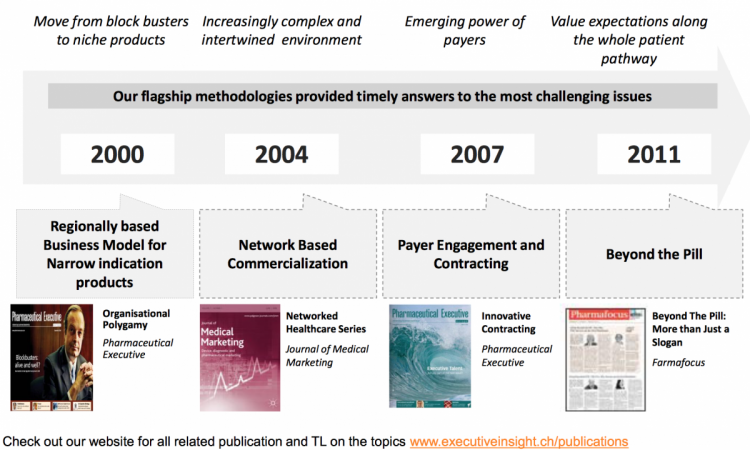 Our team - a unique mix of industry, consulting and medical backgrounds
Interdisciplinary team of 20 Cover the EU big
5 languages (English, professionals German, French, Italian, Spanish) and beyond (e.g. Chinese) (see the entire team online)