Aleksandar Ruzicic
Partner | Zurich, CH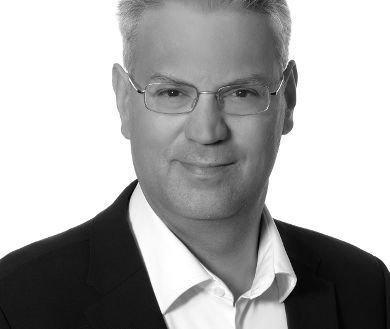 Focus Area
Aleks is partnering with clients to help them prepare their assets for a successful launch, often starting already at an early stage when the future product value is shaped most. He has supported leading top 20 pharma companies and innovative biotechs in global and European launch projects, typically covering cross-functional strategic aspects from medical, market access and commercial perspectives.
Education
MBA degree from INSEAD in Fontainebleau, France and Master of Science in Chemistry from the University of Zürich, Switzerland.
Languages
German, English French, Serbo-Croatian

I enjoy experimental cooking, such as creative menus from random left-overs or surprising fusion food combinations, as it reminds me of long past chemistry lab work.
Publications of Aleksandar Ruzicic
Complete literature list

J.-J. Murama, T. Bosshard Becker, A. Ruzicic, C. Bampi, "Navigating the maze of modern medical affairs: stakeholder engagement. The fundamentals of implementing a new medical affairs engagement model and why it may be essential", Pharmaceutical Market Europe, March 2022, p 32-33
A. Moa, A. Ruzicic, P. Gardiner, T. Hartwig, "Product launches: making the most of your one shot", Pharmaceutical Market Europe, May 2021, p 40-41
A. Ruzicic, F. Boggio Mesnil, "Digital healthcare may revolutionise management of chronic diseases, but who is going to pay for it?", Pharmaceutical Market Europe, November 2020, p 24-25
A. Ruzicic, P. Gardiner, C. Bampi, "On our best behaviour: Why driving behaviour changes is the next big focus for pharma companies in chronic diseases", Pharmaceutical Market Europe, October 2020, p 36-37
"Thriving in the post-COVID world in 2021 and beyond: How COVID-19 is accelerating existing healthcare trends and the implications for pharma", Executive Insight, 2020
A. Ruzicic, P. Gardiner, C. Hall, "Rare diseases: the seamless go-to-market model. How to do more with less and get ahead of the competition", Pharmaceutical Market Europe, November 2018, p 48-49
K. Simpson, A. Ruzicic, A. Schläpfer, "KAM 2.0: Elevating Key Account Management beyond country limits", Pharmaceutical Market Europe, September 2018, p 44-45
A. Ruzicic, M. Wenzel, "Orphan drugs leading the way in patient-centricity", Pharmaceutical Market Europe, October 2016, p 22-24
A. Ruzicic, A. Sobrio, J. Raths, J. Günther, "BioPharma without borders: A dynamic approach for getting niche specialty care and orphan products to market", Executive Insight, 2016
"Current perspectives on the biopharma go-to-market model", FirstWord Perspectives, January 2016
A. Ruzicic, F. Boggio Mesnil, "A difficult journey: The pursuit of excellence in key account management", Pharmaceutical Market Europe, December 2014, p 20-23
K. Hoday, F. Boggio Mesnil, A. Ruzicic, "Personalized Medicine at a Crossroads", PharmExec.com, 2014
www.pharmexec.com/view/personalized-medicine-crossroads
J. Raths, A. Sobrio, A. Ruzicic, "Pan-European Specialty Pharma Business: Perfecting Your Game for Success in Europe", Executive Insight, 2014
A. Sobrio, A. Ruzicic, M. Wenzel, "Dive in: Gaining long-term leadership in a therapy area can be commercially invaluable", Pharmaceutical Market Europe, September 2014, p 30-32
A. Ruzicic, M. Wenzel, C. Hall, "Five Steps to Find your 'Beyond the Pill' Strategy", Pharmaceutical Physician, May 2014, vol 24 no 6, p 6-11
K. Hoday, F. Boggio Mesnil, A. Ruzicic, "Access to personalized medicine: building a multi-stakeholder roadmap", Executive Insight, 2014
A. Sobrio, A. Ruzicic, K. Hoday, "Uptake challenges: Are healthcare systems ready for personalized medicines and companion diagnostics", Pharmaceutical Market Europe, March 2014, p 30-32
B. Hofrichter, A. Ruzicic, P. Dümmler, "2nd Global Medtech Industry Report: Accelerating Transformation for Success", Medtech Switzerland, 2014
A. Ruzicic, M. Wenzel, W. van der Lubbe, "New shores: The shift from just selling pills to developing value-added services has only just begun", Pharmaceutical Market Europe, November 2013, p 26-28
A. Ruzicic, S. Flostrand, R. Speitel, "Making the Switch: Loyalty strategies are much easier to implement in the OTC segment making switching an attractive option for pharma", Pharmaceutical Market Europe, December/January 2013, p 32-35
P. Dümmler, B. Hofrichter, A. Ruzicic, "The Global Medtech Industry: Visions in Times of Change", Medtech Switzerland, 2013
A. Ruzicic, S. Flostrand, "Valuable collection: What are the prospects for grouping complementary services around a product", Pharmaceutical Market Europe, June 2011, p 32-35
A. Ruzicic, J. Jacob, "Matching R&D footprint with long-term growth in emerging markets", India Chem 2010, Sustaining the India Advantage, Handbook on Indian Chemical Industry, Tata Strategic Management Group, FICCI, 2010, p 201-206
J. Jacob, A. Ruzicic, "Contract Research – Deriving Strategic Value from Emerging Markets", Chemical Weekly, October 2010, p 45-48
A. Ruzicic, S. Flostrand, "Potential to grow: A true understanding of the challenges of niche markets is needed for companies to achieve worthwhile returns", Pharmaceutical Marketing Europe, September/October 2010, p 28-30
A. Ruzicic, H. Hagenmüller, "Einführung der SwissDRG – Umwälzungen im Spitaleinkauf erfordern... ...neue Strategien der Medizintechnikanbieter", Clinicum, 06-2010, p 23-29
A. Ruzicic, S. Flostrand "If the shoe fits: Pharma needs to put its best foot forward and use the range of tactical responses at its disposal to meet payers' demands", Pharmaceutical Marketing Europe, January/February 2010, p 20-24
A. Ruzicic, A. Brauchlin, "Special 1: Swiss DRG: SwissDRG – Chancen und Risiken für Schweizer Spitäler", Clinicum, 06-2009, p 17-24
A. Ruzicic, P. Dümmler, "Im Ausland konkurrenzfähig? Wie kann sich das Schweizer Gesundheitswesen in einem international werdenden Umfeld behaupten?", Clinicum, 02-2009, p 22-26
A. Ruzicic, A. Brauchlin, A. Schmid, "Neue Angebote, neue Wettbewerber: Strategische Möglichkeiten dank eHealth", Clinicum, 02-2009, p 1-7
A. Ruzicic, "Radical remix: Accelerating dynamics in healthcare systems challenge existing business models", Pharmaceutical Marketing Europe, March/April 2009, p 20-21
S. David, K. Neumann, A. Ruzicic, "Zurück in die Zukunft: e-Health – Wachstumsperspektiven auch in der Schweiz", Care Management, 2009, vol 2 no 4, p 34-37
S. Danner, A. Ruzicic, P. Biecheler, "Pharma at the crossroads: Choosing directions in a transforming healthcare world", Roland Berger Strategy Consultants Study, 2008
S. Danner, A. Ruzicic, M. Oelschlegel, "New Dimensions for New Business Models: How can pharmaceutical companies hold their own in the face of constant upheaval? Using the cardiovascular and diabetes markets as examples,
Stephan Danner, Aleksandar Ruzicic and Martin Oelschlegel show the way forward", Pharmaceutical Executive Europe, June 2008, p 2-4
A. Ruzicic, D. Silber, E. Bueb, "Tailor made: Marketers need to personalize the message to maximise online opportunities", Pharmaceutical Marketing Europe, May/June 2008, p 32-34
A. Ruzicic, A Wyke, "Marketing the quality of life: An international patient survey demonstrates how a new tool could better assess QoL", Pharmaceutical Marketing Europe, January/February 2008, p 16
S. Danner, A. Ruzicic, M. Oelschlegel, "New Models of Excellence: Stephan Danner, Aleksandar Ruzicic and Martin Oelschlegel discuss the results of a recent study surveying attitudes to 'commercial excellence' in the pharma industry", Pharmaceutical Executive Europe, January 2008, p 34-36
P. Dümmler, A. Ruzicic, "Here and There: The current economic situation is forcing many companies to reevaluate their current cost structure and functional set-up. One area that is being examined is location. For the life sciences, Switzerland is particularly attractive", businessguide, September 2007, p 46-48
T. Collot d'Escury, R. Alma, M. van Reenen, A. Ruzicic et al., "Trends in European Healthcare: How to create value in a dynamic environment", Roland Berger Strategy Consultants Study, 2007
S. Danner, A. Ruzicic, P. Biecheler, "Commercial excellence in the pharmaceutical industry: Delivering superior value to your customers in challenging times", Roland Berger Strategy Consultants Study, 2007
A. Ruzicic, M. Vollenweider, F. Bek, "On demand: Pressure to cut costs is prompting pharma to outsource a variety of marketing services to third parties", Pharmaceutical Marketing Europe, November/December 2007, p 40-42
S. Danner, A. Ruzicic, M. Hosseini, "Levers for change: The influence of new stakeholders over medicine prices in Germany is escalating", Pharmaceutical Marketing Europe, May/June 2007, p 22-23
A. Bürge, J. Kartte, O. Rong, A. Ruzicic, "Welche Vorteile bringen DRGs den Schweizer Spitälern? DRGs in der Schweiz – Erfahrungen, Erwartungen und Schlussfolgerungen aus der Sicht der Leistungserbringer", Clinicum, 02-2007, p 48-56
J. Kartte, O. Rong, A. Ruzicic, "Wie leben deutsche Spitäler mit den DRGs? Das deutsche G-DRG-System, Hintergründe und Erfahrungen aus der Sicht der Leistungserbringer", Clinicum, 1-2007, p 42-48
A. Ruzicic, S. Danner, "Marketing Masterclass: Salesforce effectiveness: Is the pharmaceutical industry going into the right direction", Journal of Medical Marketing, March 2007, vol 7 no 2, p 114-125
https://journals.sagepub.com/doi/10.1057/palgrave.jmm.5050074
J. Kartte, R. Schwientek, A. Ruzicic, "Special 2: So kaufen Spitäler ein: Ist das Beschaffungswesen in Schweizer Spitälern professionell?", Clinicum, 5-2006, p 24-30
S. Danner, A. Ruzicic, et al. "The European pharmaceutical industry: Delivering sales excellence in turbulent times; A Roadmap for getting the basics right and exploring the future", Roland Berger Strategy Consultants Study, 2006
"Delivering integrated discovery informatics strategies", Molecular Connection, 2004, vol 22 no 2, p 3-4
"MDL's chemistry registration domain service: The next generation in chemistry registration", Molecular Connection, 2004, vol 22 no 1, p 7-10
"The 'business end' of integration", Molecular Connection, 2003, vol 21 no 4, p 7
"Selecting a chemical registration system: A look at out-of-the-box and custom systems, in theory and in practice at Allergan and Aventis", Molecular Connection, 2003, vol 21 no 2, p 9-11
A. Ruzicic, J. Haughey, D. Silber, "Successfully Exploiting e-Marketing and Sales in the Pharmaceutical Industry, The European Approach", Informa Pharmaceuticals 2001 (distributed by Scrip Reports since June 2002)
A. Ruzicic, J. Haughey "e-Marketing on proprietary websites and beyond", The Pharma e-50: A study of the 50 largest pharmaceutical companies and their use of the Internet to reach their markets, Urch Publishing, 2001, p 36-39
B. König, A. Ruzicic, M. Schuppenhauer, T. Sepp, "Capturing Value from Optionality in Pharma R&D", McKinsey & Company, 1999 (part of a report)
H. Bitto, A. Ruzicic, J. R. Huber, "Dynamics of selected rovibronic eigenstates in the V system of carbon disulfide 12,13CS2", Chemical Physics, 1994, vol 189, p 713-724 https://www.sciencedirect.com/science/article/abs/pii/030101049400286X
We use cookies to ensure we give you the best experience on our website. Detailed information on the use of cookies, and how you can disable them, is provided in our Privacy Policy. By using this site or clicking on "OK", you consent to the use of cookies.
OK